Cold Market Prospecting Mastery 
Are you serious? About getting more people to join your business opportunity to earn more commissions and build your downline? If, so then keep reading! You need to learn how to prospect the cold market to generate more sign-ups and sales right? That is why you started, so you can have more time freedom and income to enjoy life!
Cold Market Prospecting Mastery
Did you know? There are more cold market people to talk about your business then warm market, The #1 problem most people face in network marketing industry is running out of people to tell about their business from their warm market, learning how to generate leads for your business is essential. 
How To Prospect The Cold Market Tips
How to approach your cold market? 
1. The first thing you want to do is find something good to say in other words pay them a compliment. Find something positive that stands out. Do not pitch them right away! 
2. After, you have given them a compliment ask them a question to see if they are open. For example, Hey, I am just curious? Are you open to a side project that doesn't  currently interfere with anything you're doing now? 
3. Just Listen, Do not speak let them respond first! If 10 mins have gone by the first rule is first one who talks loses. Do not try to close them on the spot. 
4.The next step is to setup an appointment with your prospect to give the first exposure of your home business opportunity. You can do this with a company video overview, invite them to a webinar, or one on one presentation at a coffee shop, This is a new method one on one online video conferencing. You can do a walkthrough after they have seen the presentation and do a Question & Answers session with your prospect. This is an excellent way to put the prospects at ease and increase your sign-ups.
5. Remember don't be attached to the outcome, either way, hold your ground don't let the prospect shake you up with objections this is normal just answer their concerns, and you should be okay.
Wondering how the top leaders crush it? In their, network marketing business? Good Question!
 Because they had to invest in their skills to learn cold market prospecting for network marketing.The very method, I am sharing in this blog post.
This course has help me to generate leads for my business and hit the next leader rank in my home business opportunity. 
Cold Market Prospecting Mastery will help you if you apply what Ray teaches and you will see results in your home business. Cold market prospecting to recruit more reps.
Are you struggling with Cold Market Recruiting? And haven't recruited anyone yet? you need this! 
RECRUIT MORE - EARN MORE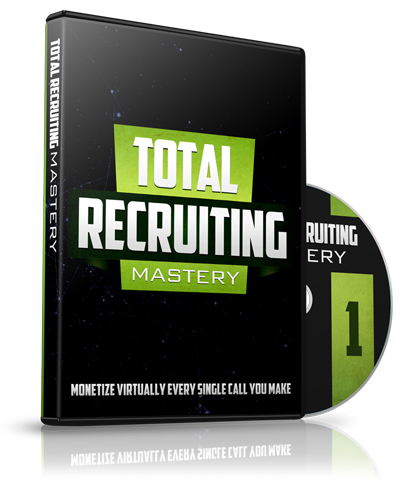 FREE Training: How a 7-Figure Earner made his first $100,019.32 with his Online Business - Prospecting Secrets Revealed!
Did you find this Helpful to You? If so, I would greatly appreciate if you commented below and shared on Facebook
Denise James
Call me if you need me 🙂
469-587-9798
Email: denise.james@partherwithdenisejames.com
Hang Out With Me On Facebook
https://www.facebook.com/partherwithDeniseJames
Comment Below
comments