Sales Prospecting Tips: 5 Proven Ways To Finding  Customers Asap! 
Finding Highly qualified people for your products and services is the lifeblood of Any business.
  Highly-laser targeted leads will make the difference in your, business generating more,
sales for you. Business, making more, sales for you. 
Sales Prospecting Tips: 5 Proven Ways To Finding Customers Asap!
Sales Prospecting Tips 5 Proven Methods To Finding Customers Asap!
Method:1
Meetup Groups
The first method of finding new customers for your products or Services is Meetup.com.
The reason I love, meetup.com
is that there, are so many groups making super easy to find your
ideal customer by simply joining Meetup groups based on your niche.
For example: If you are in Health & Wellness industry you
can join groups who are interested in Health and Fitness. 
Like moms, who want to stay fit and make money from home.
So the possibilities are endless when it comes to Meetup groups.
You can pacifically target customers after your products & services.
Now don't just go to these groups just to pitching your products.
The first thing you want to do is to build trust with the people in the meetup.
The fastest way to do to ask if they need help with a project within the group.
For example:
If someone needs help with a social media profile setup and you know your way around how to do that you can offer your assistance.
So when it's time to show your products or service people within the group will be more open to taking a look at what you offer.
Sales Prospecting Tips: 5 Proven Ways To Finding Customers Asap! Top 5 Places
Method:2
Local Events, Expos, Seminars, Festivals 
Events, Expos, Seminar Festivals are another great way to finding new customers.
Some events, are paid others are free what, I like to do is get the local classifieds and
check-out to see are there any events going on in my area for the week.
For this part, this will take a little bit of research and preparation.
And again don't be a Pitch Fest!
The best way to approach events is to know who your target market is and who is your ideal customer.
 for your product and services. You should already have this done.
You should ask questions to the people or have them do a survey to find out what their problems are and how to solve them.
If you already have the answers to these questions, then I'll be that much easier to get people to buy your products.
You already have done your homework up front and knew how to answer 
 the people's questions already.
Do your best to educate your prospects about your products and services.
Method:3
Social Media
Facebook, Instagram
Another awesome way to finding more customers is online using social media platforms
like Facebook and Instagram.
Now the first couple of methods were offline but this is an online method.
This is a super easy way to get new customers and save time.
But of course, there is a right way to do it and a wrong way
to find customers on social media. Do not spam!
Do not spam!
A lot of people make this mistake throwing out website links on Facebook.
People don't come to Fb to buy but if you can inform and entertain people will reach out to you wanting to know more about
 how your products work.
and entertain people will reach out to you wanting to know more about how your products work.
The first thing you want to do is figure out where are your customers hanging out online?
What are they talking about what are their interests? What Facebook groups do they belong to?  
Facebook is a great research tool as well as finding the right people interested in your products.
For example:
If you have a skin care product then you know their Facebook groups dedicated to skin care.
That is just a simple search using the  Facebook search bar.
Instagram
 


Instagram is another great social media platform for your product.
Instagram is based on images and video recently they have rolled out Instagram stories
so you can demonstrate your product or service on Instagram in real-time or just take pictures of it while using it.
Your Instagram followers can see the products and services you offer on your feed.
The great thing about Instagram is real easy to build trust and rapport with your followers.
Method:4
Volunteer
Volunteering allows you to help your local community but also you can meet 
the most amazing people volunteers love helping people.
You can volunteer at your local charities or ask around at the chamber of commerce
to see some of the local business owners are hosting a charity event.
 
Method:5
Ask For Referrals

 
I can't tell you have many times people have left money and leads on the table.
Just the person you show your product may not be interested.
You can ask for referrals who have a use for your services or products.
This method is so simple and yet many people forget to ask.
I hope you found this article helpful on
 Sales Prospecting Tips: Proven Ways To Finding  Customers Asap!
Giving you few other ways to build up your prospecting efforts for more leads and sales for your business.
GET LEADS WITH INSTAGRAM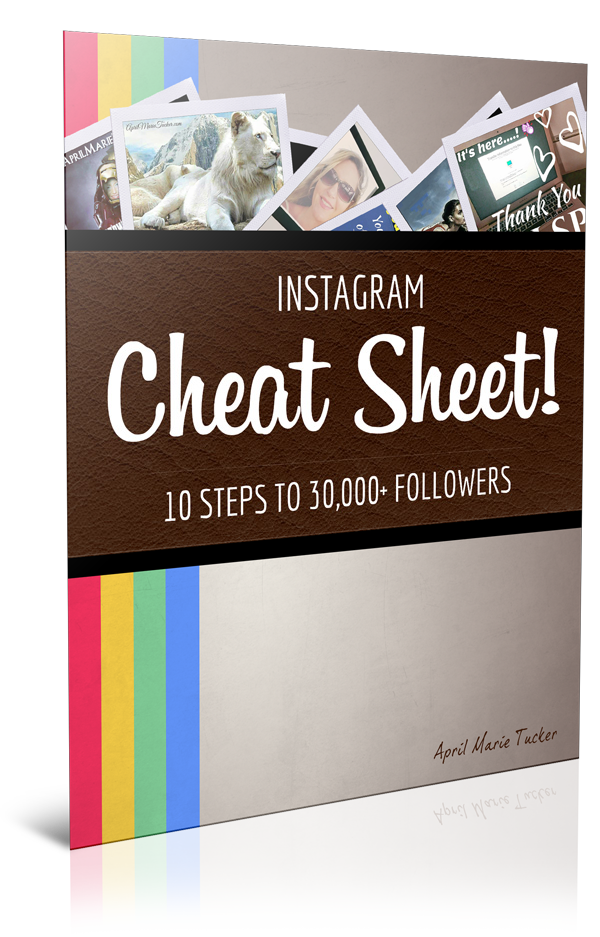 FREE Instagram Video Demo & 10-Point PDF 'Cheat-Sheet' to help you get 21+ Red Hot Leads Per Day for YOUR Business!
" Helping Home Business Owners Generate Leads Using Attraction Marketing"
P.S If You Want To Learn More About How Generate Leads Online Click Here.
Denise James
Call me if you need me 🙂
469-587-9798
Email: denise.james@partherwithdenisejames.com
Comment Below
comments